Ar. Lekh Raj Lalla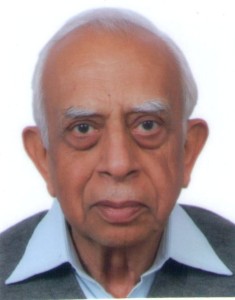 Ar. Lekh Raj Lalla, is a qualified, experienced and renowned architect with a lot of hospital projects to his credit both in public and private sector. He is an updated architect and brings tremendous expertise to Blue Ocean Consultants.
Professional Career
Served with Military Engineers Services for nearly 39 years (20 years in class I Architect Services) in different capacity up to the rank of Senior Architect (Selection Grade).
Last assignment being head of "Hospital Planning Cell". E. in C's Branch, A.H.Q.
Now practicing as professional Architect since April 1993.
Handling Hospital Projects for Blue Ocean Consultants
Academic Career
Visiting Lecturer to College of Architecture, Chandigarh.
Internal & External examiner University of Chandigarh.
Publications / Seminars
Six technical papers presented at various Seminars.
Ten National & International Hospital Planning Seminars Attended.
Wrote two units of Course material on subjects, "Engineering Hazards" and "Radiation Hazards" for P.G. Diploma in Hospital & Health Management – Indira Gandhi National Open University, New Delhi.
Job Responsibility as head of Hospital Planning Cell, E-in-C's Branch, A.H.Q.
Advising DGMS Army, Navy, and Air Force on Hospital Planning matters.
Scrutiny of Hospital designs evolved by lower formations of M.E.S.
Laying down Hospital planning norms, specifications & color schemes.
Formation of guide lines, policy relating various aspects of planning.
Visits to Hospital projects during their stage of execution.
Others
Member of the board of assessors for design competition of Hospital complex at Indira Gandhi Institute of Medical Sciences, Patna.
Planning Norms
Formulated Planning Norms (Space programme) for Armed Forces Hospitals as an active member of the committee (1978-79).

Formulated norms for color scheme for Armed Forces Hospitals.

Formulated Planning Norms (Space programme) for General Hospitals at Bureau of Indian Standards as an active member of the committee and still continuing to be on their panel.

Enrolled as other member of the subcommittee for" Development of Minimum Standards for Clinical Establishments" by DGHS, Govt. of India.
Awards
Samar Sewa Star.
Commendation card by Chief of Army Staff