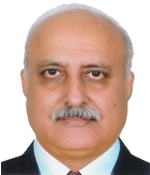 A thirst to improve quality & manage hospitals made us, hire consultants to do the needful four years back. Dr. Ashish Gupta was deputed to oversee this project. It is a matter of pride & satisfaction that Dr. Ashish K. Gupta has executed the project with completeness & satisfaction. During his visits it was a pleasure to know his depth of knowledge on all issues related to managing of hospitals. He has been involved right from architectural to functioning & managing various spheres of the hospital. I am proud to be associated with such a luminary & I know with the zeal & passion with which he works, he is going to make a significant change in management of health care in the years to come in the country.
Dr. Pankaj Mutneja (CMD)
LHDM & Dr. Prem Hospital
Panipat.